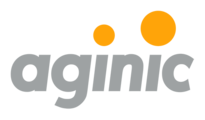 Description
You will work directly with clients from week one: engaging with stakeholders to understand their business challenges, and using technology to provide solutions. For more information, refer to the services and solutions that we provide: https://aginic.com/
Requirements
Graduating soon?
Performed well at university, preferably in a numerate degree.
Likes to have fun, good communicator, confident with people.
Interested in finding the answers by digging through data…
… and also, logic fast thinking, problem-solving and good at the techy stuff!
Already in the field?
Candidates with a consulting or other relevant backgrounds, where the focus of the career to date has been on more numerate projects spanning the Advisory space.
Technical data skills, including SQL, R or web-based languages like HTML and JavaScript as well as strong capability with current leading BI tools (Qlik, Tableau, Microsoft Power BI).
Commercial and business smarts; our consultants deal directly with the business issues at hand. We cover the business and commercial elements as well as picking up the tools as necessary.
Network – a well-rounded consultant has many contacts and that is something we look for in our candidates.
Benefits
We use innovative performance based reward mechanisms that allow you to have "skin in the game".
We care about your uptime and downtime with 23 days base annual leave, option to buy additional leave, up to 18 weeks paid maternity and paternity leave, training credits and more.
We offer flexible working hours.
We have a fun and growing "start-up" culture with team activities most weeks like ping pong tournaments, quarterly events like go-kart and plenty of others in the same boat.
We are hiring in Brisbane, Melbourne and Sydney and offer opportunities to travel across Australia.
We are a recognised and respected brand of the highest calibre of analytics professionals.