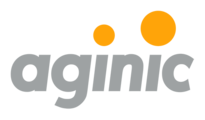 Description
About Aginic
Aginic is a rapidly growing data solutions, design and agile delivery company. In the past 4 years, we've grown into a team of 60+ people across four cities and are responsible for innovative BI solutions across government and commercial clients across Australia.
Our Brisbane office is expanding and we're looking for more awesome people to join the team. We work hard but we like to have fun - with plenty of coffee, games and team outings. We have an agile model and support flexible working arrangements.
Every project we take on has different challenges and requires constant learning and innovation. In addition:
Our clients are awesome and the work we do has a big impact on a number of industries, particularly healthcare and education.
We invest heavily in learning, research and development and have a ventures business that is currently exploring exciting products.
We have partnerships in place with some of the world's leading technology providers including, Google, Microsoft, Qlik, Elastic and Snowflake.
We support you to develop your skills through:

internal training
industry conferences and events
Certifications
About The Role
You have a passion for leveraging a broad range of technologies to help solve real business and societal challenges. As an engineer at Aginic you will have some of the following responsibilities:
Be a technical point of contact across a range of exciting customer projects, including some of Australia's largest public and private companies.
Develop software products as part of an incubation team or build data pipelines or applications as and end to end analytics and delivery team working with clients.
Operate as part of a squad, working with your team to build great solutions.
The role will expand as our team continues growing, and there will be plenty of opportunity for travel, development, and learning new technologies.
About you
You are smart, innovative and always learning new things. People seek you out for your technical excellence. You love building things and are involved in a bunch of cool projects that you're excited to talk about and show. You're approachable, dependable and genuine and you care about getting to know people.
At Aginic we value diversity in our people and the ideas they bring. We look after our team and pride ourselves on our supportive and friendly culture. We're looking for people who identify with our values (https://aginic.com/quality-approach/) whilst also bringing their own individual perspective on their work, choosing your own adventure in how you help us support our clients.
* Direct applicants only. We do not accept candidates from recruitment agencies.